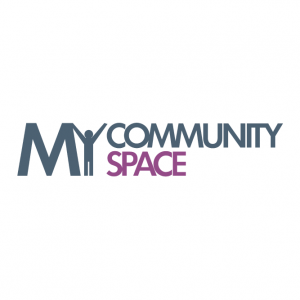 MyCommunitySpace is a charity which offers approximately a thousand meeting rooms, offices, halls and other venues for use by the voluntary sector or their local community. This accommodation is made available by those with 'Space2Share' (our 'Providers') to charities, non-profit organisations and community groups (our 'Users') for them to host their events, develop their projects or other charitable and community uses.
Designed especially for the community and voluntary sector, our website is the online introduction forum for 'Providers' looking to rent out their Space2Share to our voluntary sector 'Users' or for voluntary organisations to rent out their Space2Share to their communities. If a voluntary organisation is either a 'Provider' or 'User', MyCommunitySpace can facilitate introductions. 'Providers' can be private or commercial organisations where they are offering space to voluntary organisation 'Users' free-of-charge or at a charity discount, and 'Users' can be private or commercial if the 'Provider' is a voluntary organisation. Either as a 'Provider' or a 'User', a voluntary organisation must benefit for MyCommunitySpace to facilitate introductions.
With 1,000 spaces available, whether you're looking to use a meeting room for a few hours, a village hall for a day, an event space for a week, an office for a year, MyCommunitySpace is for you. With 2,000 registered 'Users' and 16,000 web site views in September 2016, if you are a community organisation hoping to generate income from under-utilised areas and rent out your Space2Share to like-minded groups and your local community, MyCommunitySpace can help you.
Go to the MyCommunitySpace website…
Back to Cook Foundation Charities…